My Health Record system Provider Portal Login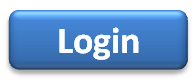 Please ensure you are using a supported web browser and have a valid NASH Token connected.
For a current list of supported computer operating systems and web browsers that can be used to access the National Provider Portal please visit Accessing the My Health Record system on the My Health Record website.
If you experience any issues accessing the National Provider Portal please contact the healthcare provider enquiry line on 1800 723 471 (select option 2).